Pepper Parlor: a journey to the futuristic robot café
---
Let's take a virtual journey to the Pepper Parlor Café! Don't worry it's safe from COVID:) Pepper Parlor is a futuristic robot café in Tokyo, Japan, where employees and robots work happily together. You can meet the best robots in the world while you are drinking your favourite coffee.
First, we have to travel to Shibuya, the main business and commercial centre of Tokyo.
As you can see in this picture, this is a very crowded and busy place.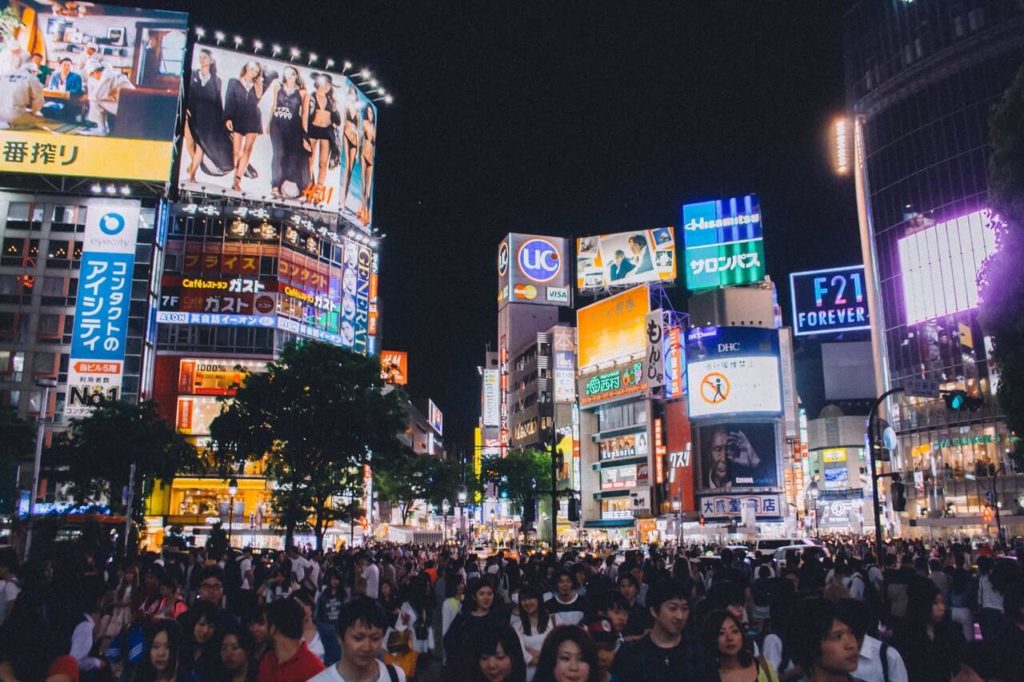 Younger generations love this district.
Pepper Parlor is located in the brand new commercial facility called Tokyu Plaza Shibuya.
As we step into the café, we can see a line of Pepper robots. 🤖🤖🤖
Pepper is 1.20 m humanoid robot powered by artificial intelligence. It can talk with customers.
With the help of face recognition, Pepper can recognize guests and keep eye contact.
You don't have to worry because of your Japanese. You can also interact with Pepper in Chinese or in English.
Let Pepper robot take your order
You can choose from a wide range of hot and cold drinks and there are gourmet waffles on the menu too.
Of course, I'd choose a coffee. ☕ ( Programmer: an organism capable of converting caffeine into code… )
As I mentioned before, you can meet with a lot of Pepper robots in the café. They will take your order, and also cheer you up.
Peppers have multiple funny games and activities on their tablets. Only in Japanese, but there are plans to make an English version.
Glance around the robot café!
There are other robots in the café, not just Pepper.
Your order will be delivered by Servi, the delivery bot, a new staff member at Pepper Parlor.
Servi can cooperate with the human staff. It has no robotic arms, so, a human waiter is needed to serve the guests accordingly.
The other interesting robot buddy is Nao. We can call it as the little brother of Pepper. Nao can dance and speak just like Pepper, but it is shorter and it has legs.
Whiz is the robot you won't see because it works after closing. It is a self-driving cleaning robot powered by artificial intelligence.
As a conclusion…
On our "virtual" journey, we travelled to Shibuya city, Tokyo. Our destination was the Pepper Parlor, a café where humans and robots work happily together.
As we were drinking our coffee, we met Pepper, Nao and Servi robots.
Whiz, the cleaning robot is visible only after closing.
These robots were built by Softbank Robotics. Our company, Netlife Robotics is a Softbank partner, we develop software like voicebot and content managers for Pepper and other humanoid robots.
---
---
Sources and more readings:
Softbank News: Pepper PARLOUR: A Unique Café Experience in the Heart of Tokyo