Léna, the digital human of Netlife
We have already reported in a blog that digital human research is taking place at our company. I am very happy to introduce our new digital human: Léna.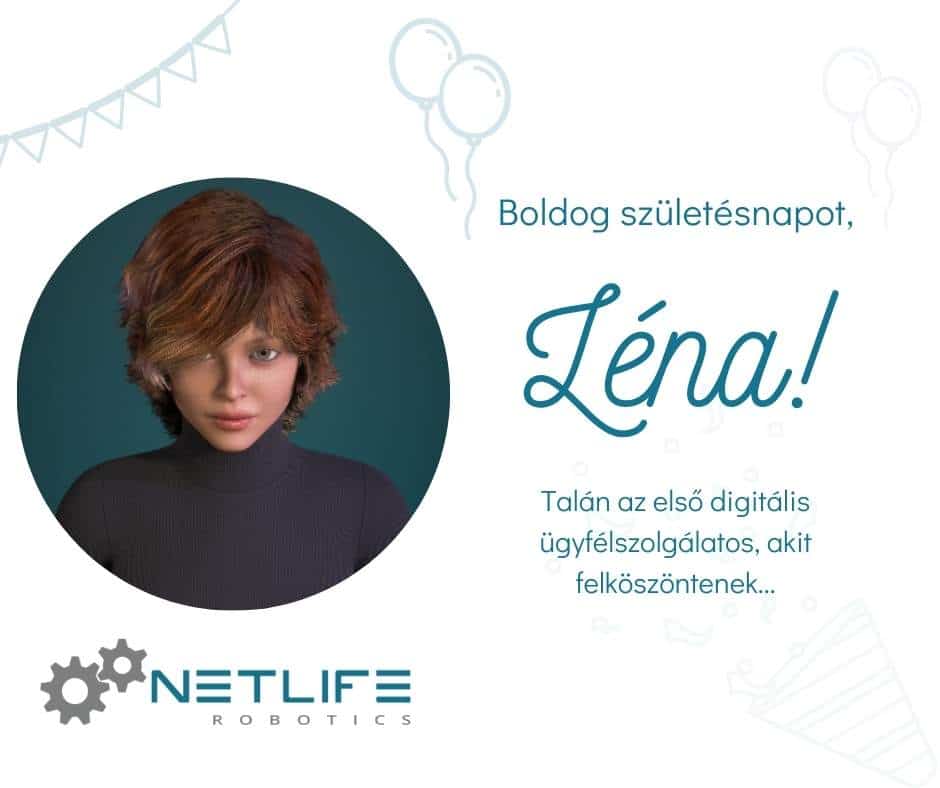 What is a digital human?
A digital human is a virtual avatar that can answer frequently asked routine questions.
Of course, chat bots that are so common can do this.
However, only 7% of communication depends on the text sent. This is where Lena comes in, who is also capable of body language and facial expressions. This creates more trust between man and avatar.
We also wrote more about digital human developments in a previous blog, in which we also presented famous international case studies.
How does she work?
The digital human works with the help of artificial intelligence. He is able to interpret the questions of his interlocutor and can also answer them by synthesizing human speech. He constantly learns and develops from the interactions he speaks.
A spectacular part of the development is Lena herself, the avatar. Our colleagues worked out Lena's lines, face and facial expressions very carefully, as well as her gestures.
"The success of communication depends only on 7% of the text."
What are the advantages of using Léna?
The role of chat is becoming more and more important, almost all websites and webshops use customer service available through chat. It's either a simple robot or, better yet, a live customer service assisted by a chat stick. And the various webshop engines offer quite simple and inexpensive plugins to launch one such chatbot.
However, the success of communication depends only on 7% of the texts sent.
Trust is really built on metacommunication. Body language and facial expressions matter a lot. Therefore, it is better to use a digital avatar instead of a chatbot.
Enhance customer experience with Léna!
Lena's knowledge is customer-specific in each case. Therefore, once we have contacted, we develop the knowledge base together with the customer, and then it can be used live. Lena's knowledge is constantly evolving based on the interactions she speaks.
If you are also interested in how to improve customer service with the help of Lena, contact us!