Humanoid robots that help children with autism
Kaspar, Zeno, Nao and Pepper. Although each one is a humanoid robot, they have totally different abilities. However, they have one thing in common: all of them can help children with autism. But how? You can learn more about the topic, if you read our latest blog post.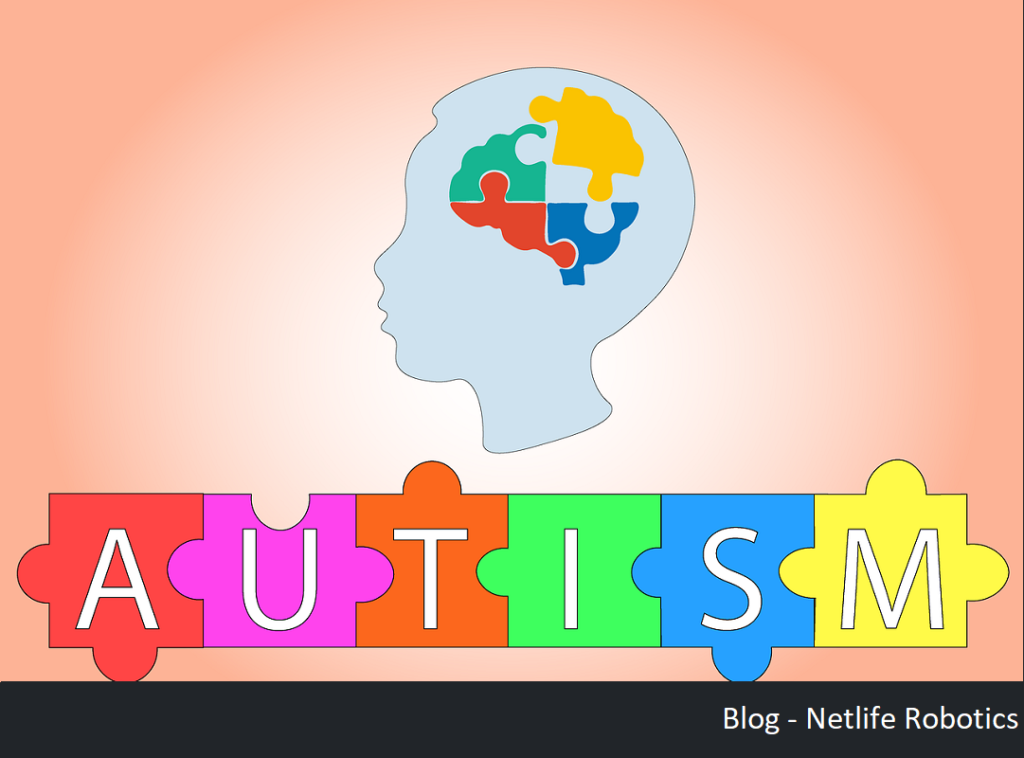 Autism, autist
Our blog focuses on robotics, as this is our main specialty. However, we'd like to give a brief definition of autism.
Autism is a congenital, genetic disorder of cognition and information processing that manifests in early childhood. It may be characterized by limited communication skills, decreased social connection, stereotyped behaviours, but may also be associated with high intelligence, attention and memory.

Source: Medical Centre of Buda
Humanoid robots, surprisingly, can help children in communication and interpretation of social relationships. Let's have a look at the practice!
The humanoid Russell robot in the research of the Vanderbilt University
'Hi! I would like to play with you.' Russell, the short humanoid robot, invites the four-year-old Lincoln sitting in front of it to play. He and three-year-old Madelyn, who also took part in the experiment, are both autists.
Engineer Nilanjan Sarkar and psychologist Zachary Warren are developing a technological environment for autistic children, that helps them in learning. Russell is an essential part of this. Imitation, for example, is a very important learning process, and that's where a robot can help. During the experiment – as the video below shows – the kids enthusiastically imitated Russell. At the same time, less attention is being paid to the human staff.
In the experiment, Russell was connected to external sensors. These indicate how willing its audience is to pay attention and to cooperate. It is important that the robot understands their needs and that it gets feedback.
Russell is a nickname. Originally the robot is called Nao. It is produced by our partner, Softbank Robotics, as is Pepper (that will be discussed later).
Kaspar, the "robot mediator" helps children with autism
'I'm Kaspar. Come, and let's play!', Although it's a humanoid robot, it's not at all similar to Nao. Kaspar is more like a doll. It has very human-like but has got simplified features. Kaspar can also talk, move, play music and sing. There are sensors in its body, that it uses, for example, to detect when you press its nose (as shown in the video below).
Developed at the University of Hertfordshire, it aims to help children with autism and communication problems to socialize. All of this is done in a playful way, as the robot can play several games.
Research began a decade ago. Kaspar is currently being tested in the homes of families. The results so far are promising, the children have learned a lot from the robot. The goal is to reach everyone who needs the help of the robot. Professor Kerstin Dautenhahn, who is speaking in the video above, is the leader of the research.
Zeno robot, the grandmaster of mimic art
'Zeno how are you this morning?', asks a psychologist at the Queensmill School in London from Zeno, the humanoid robot.
The robot replies with a smile, its face looks amazingly joyful.
The school where this scene takes place, is for autistic children. Lately, the children must get used to a new classmate. Sometimes, Zeno robot show up and helps them. But in what?
Though, most autist can recognize different facial expressions, it's difficult for them to form their own ones. On the one hand, while talking to Zeno, they interpret the facial expressions of the robot. On the other hand, imitate the expressions.
The greatest advantage of the robot is that the children can easily accept and love it. Zeno doesn't get tired. And even the liveliest kid can't freak it out.
Zeno is followed by the robot that is so close to our hearts: Pepper is the bright white, thrilling, chatty robot!
Pepper robot also helps children with autism
In 2019, Jabar H. Yousif, Hussein A. Kazem, and Miqdam T. Chaichan write in a publication about the results of related research. In the USA, researcher Haje Jan used a Pepper robot to teach children with autism and special needs. The experiment was successful. Pepper really helped the children not only in learning, but in emotional development as well.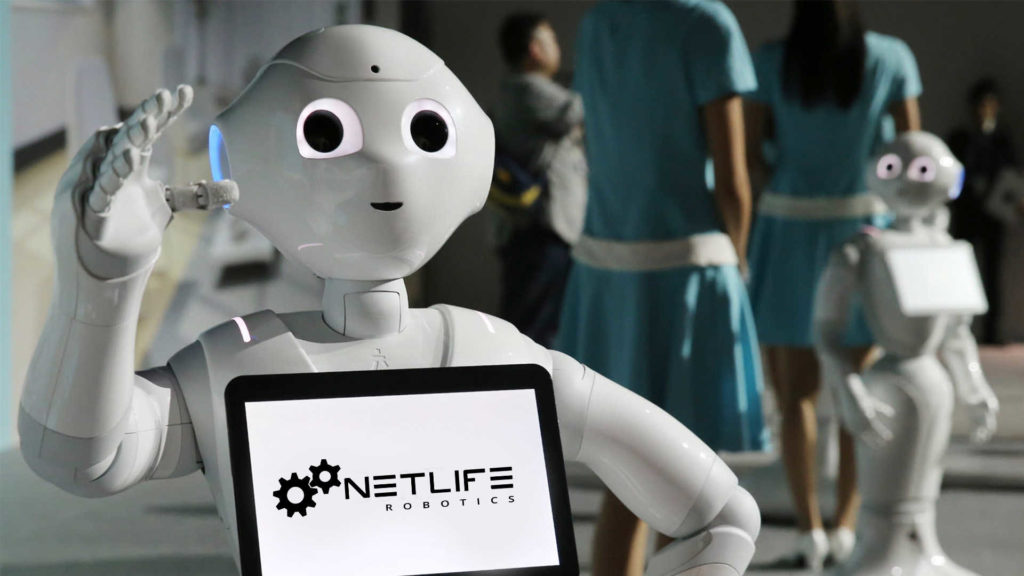 However, in Southend-on-Sea, England, the opposite is true: A teenage boy with autism helps Pepper and his hometown that employs him. Kurtley Dorn, 17, is very good at maths and has been programming since he was 12 years old. He is involved in the Pepper project of the town as a volunteer and has developed several programs for it. By the way, the robot performs community tasks in the seaside resort town.
If you didn't know: Pepper is a 1.2-metre-tall humanoid robot. Thanks to the development of the Netlife Robotics it can talk in Hungarian. We sell Pepper primarily in the customer service area, for banks, offices, hotels and department stores. Of course, it can be used in many other areas as well, for example at an airport or a medical centre. With the robot, the answering of frequently asked questions and giving information can be automated.
Would you like to learn more about it?
Sources: Fast Company; National Science Foundation; University of Hertfordshire; Researchgate.net; Budai Egészségközpont; itv.com