Voicebot
As a company director, do you want to digitize customer service? Conventional chatbots automate processes well, as long as the client does not want to get information out loud. However, our natural way of communication is speaking. For the voicebot too.
About the voicebot
The voicebot is a live verbal driven chatbot that is an essential tool for digital customer support.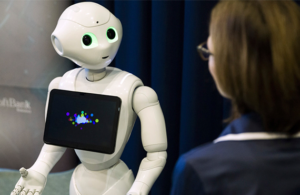 This solution is a voicebot. One of its greatest advantages is that it is broadly applicable, either in call centers, on humanoid robots, or on any hardware. It makes talking to machines in Hungarian possible.
This is the latest revolution of chatbots that is now starting to spread worldwide. It can't just be applied in customer service, although for us it's the priority for now. The possibilities of using our voicebot are almost endless.
At certain elements of the developement AI is used. However, this should not be frightening. There is no single concept of 'artificial intelligence' and only a few people are familiar with this area. There are untapped potentials in it and these technologies will serve the humanity.
What are the parts of this solution?
Hardware: the system only requires a microphone and a speaker, which can be a smartphone, a tablet or even a humanoid robot
Knowledge Base: it requires the involvement of the partner, contains possible questions and answers of the robot, which can be continuously changed and extended with the interface called Content Manager
Additional options: call centre or robot training interfaces (if required)

Behind the voicebot are the following developments:
Text recognition
Textual and language analysis
Generating answers
Speech synthesis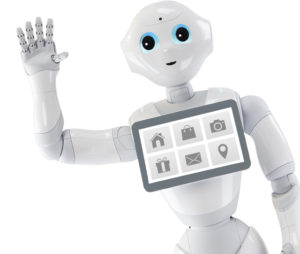 To whom we recommend it?
First of all, where lots of routine questions have to be answered, for example:
Call centre
reception
Information counter
Customer service
etc.
What is the value that we create?
The role of digitalisation and artificial intelligence is now unquestionable.
Stability in jobs with high turnover
Greater customer experience
Cost reduction
Automated questionnaire-based survey